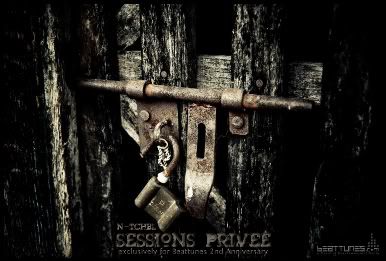 HAPPY 2nd ANNIVERSARY DEAR BEATTUNES!!!


I didn't have a chance to record a voiceover for this special set so i wanna do it this way and tell even more about this session of mine i devoted to Beattunes exclusively this time.
"SESSIONS PRIVÈE" is a cut-out from my live session which i thought will "never see the light of the day" and be exposed to the publicity since it was made in a very special and a very rare (at least of this intensity) mood and was played for some personal reasons,
but since i've put the whole of my soul into it, the whole of the wholest of my heart, dedicated every single cell of myself to the sound of this piece.. and it's Beattunes Anniversary that we have in here, that same Beattunes that did SO MUCH for me in the past and grew a lot, at the times when i was growing too..
I decided to dedicate these two hours exclusively to Beattunes.com!

The tracks i've played in here were not picked by it's date, quality, bad or good, new or old, did i already play them or not. Every track of this set means a LOT to me and some parts of the set are not so technicaly good as i love to do and hear it, for one simple reason.. memories, life running through my head and emotions were so overwhelming that i didn't care about the technical part so much, but to give my heart away on a musical plate..
For all of you who care,
Who've been following me through all of these years,
You that have been inspiring me.. and you still do..
..to take this piece and feel the music the way i did and do.
The story, the feeling, the everlasting belief in love that's awakening these feelings, to put them inside of the music and between the lines.


Once more, HAPPY ANNIVERSARY BEATTUNES!
This is for you.. and my neverending inspiration!

N-tchbl - SESSIONS PRIVÈE Exclusively for Beattunes.com 2nd Anniversary [March 2010]
Genre:
Progressive House
Type:
Live mix Exclusively for
Beattunes.com
Time:
1h 58min
FREE DOWNLOAD - Click Here
Peace and Love,
N-tchbl